Jack of All Trades
and Master of All
Don't let the slow, southern drawl fool you – Brad Riley's mind works at a lightning-fast pace. Before you can describe that weird sound your machine is making, he's already thought up a list of solutions and can't wait to get his hands dirty. It would be annoying if he weren't so nice. But Brad's easy smile and quick humor will have you laughing faster than he can fix an engine. And that's pretty fast.   
Brad earned both his bachelor's and master's degrees at North Carolina State University, where he graduated with honors from the College of Engineering. He concentrated his studies on mechanical engineering, structural mechanics and laser materials processing. He's spent his professional years solving problems for all types of businesses, including a global engine manufacturer, a weapons defense simulation company, and an industrial equipment test facility. 
But that's just what's on his résumé. It's likely that Brad's true character was cultivated on tobacco farms, where he spent his adolescent summers fixing old, complex machinery that broke on a regular basis (usually in the middle of a field, on a sweltering August day, with limited tools on hand). Agility and hard work came naturally to him on the farm, where there's never a shortage of problems to solve.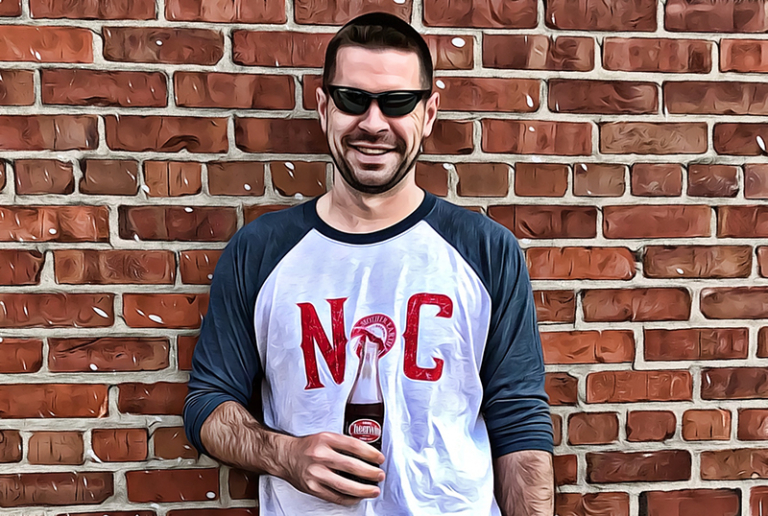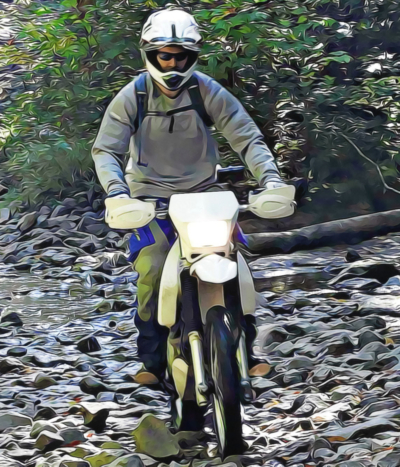 Brad has since graduated from harvesters to hotrods. He's owned everything from a lowered Ford Ranger to a lifted Dodge Ram. His true love affair, however, is with dual sport motorcycles (last count: 7 crowding the garage). He loves the thrill of buying them, fixing them, and then letting them fly over adrenaline-fueled jumps and along twisty mountain roads.
Brad's own road has led to this: Unpaved Engineering. The business is a culmination of his skills and experience, custom built for people who need creative solutions. If you have an idea, bring it to Brad and let him design, prototype, and construct it – all for a reasonable price. The wisecracks, of course, are free.